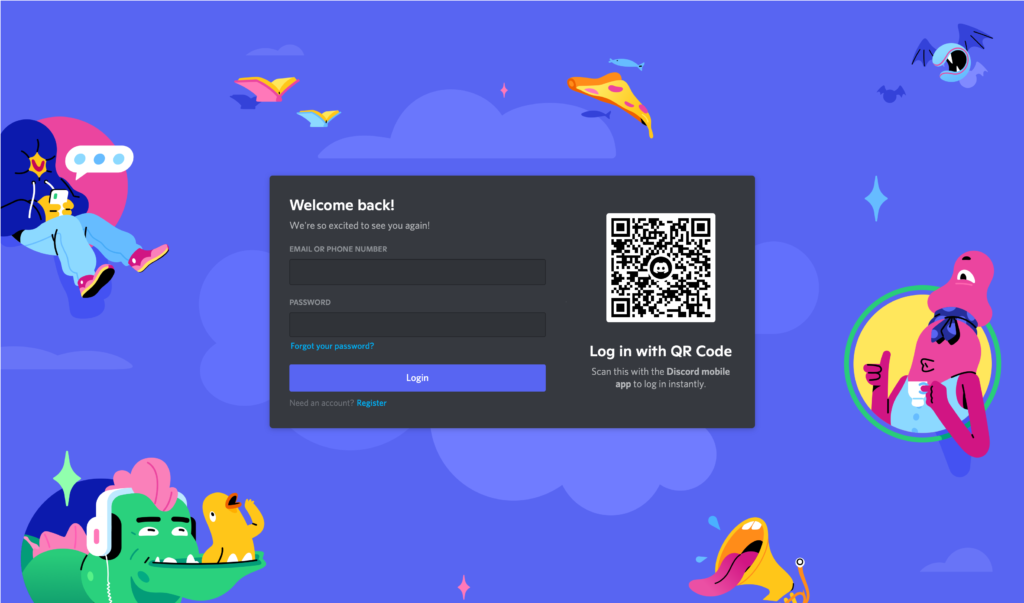 Discord Access
Members that join The Fatherhood get access to special features on the website using your Discord login credentials.
Personalized HUD
Members can personalize their website HUD colors.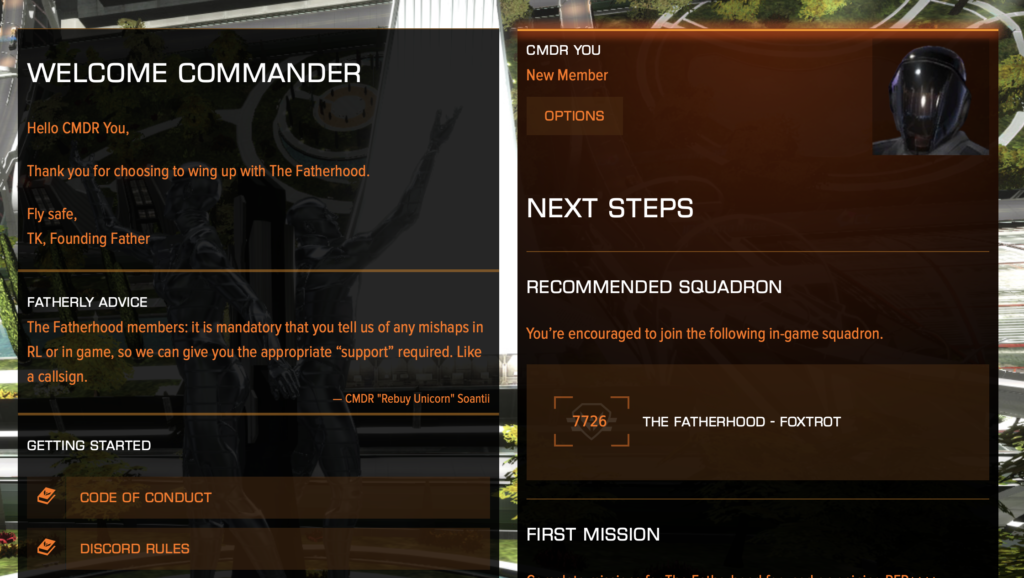 Onboarding Process
A special onboarding process greets you when you login as a new member with recommended in-game squadron to join, a first mission—should you choose to accept it—and a welcome from the founder of The Fatherhood.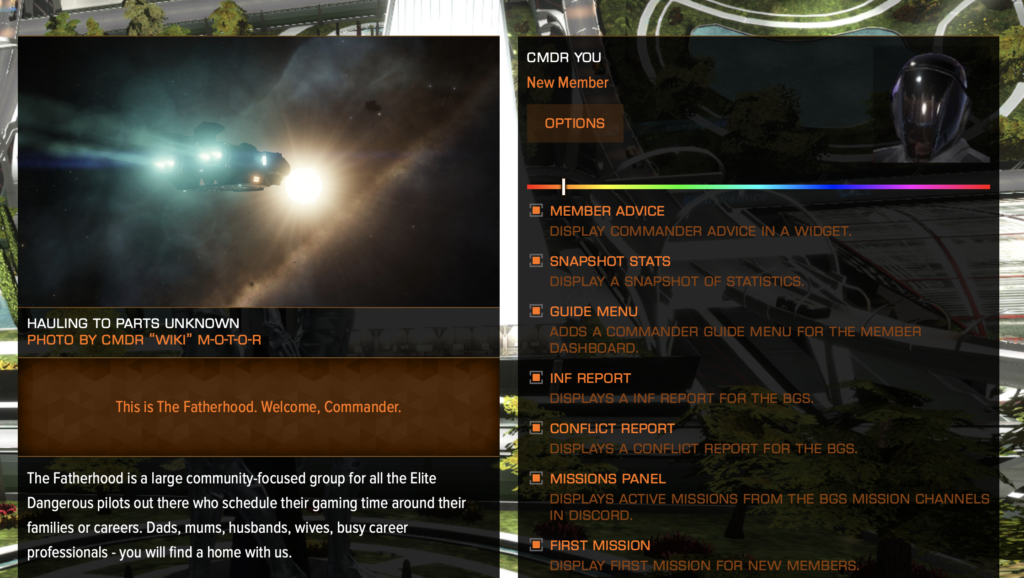 Custom Panels
Customize your website experience with readily accessible information tools: getting started links, faction stats, conflict reports, INF reports and missions.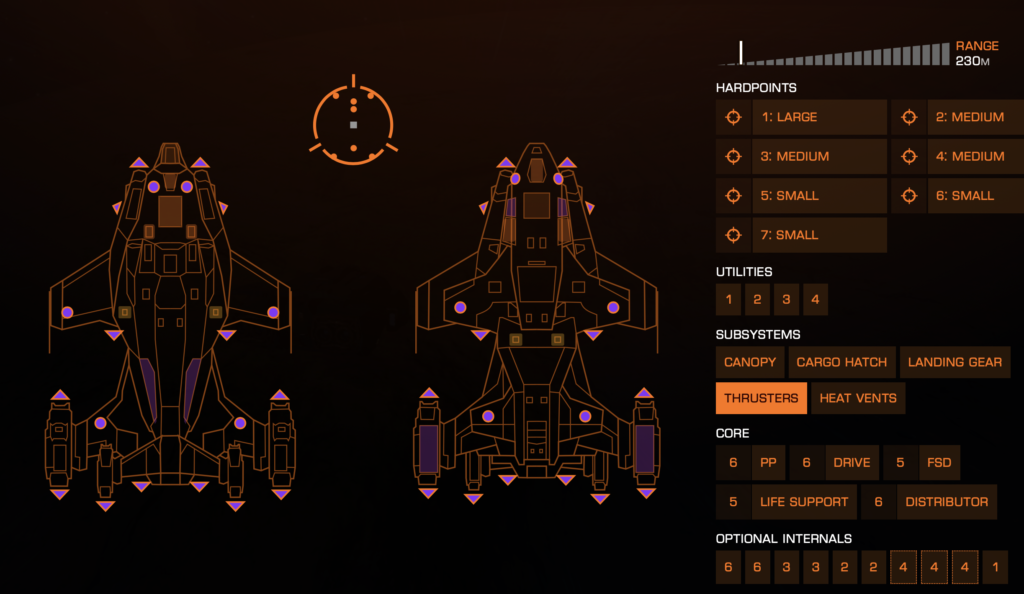 Members Codex
Insiders guides to the BGS, modules, weapons and ships.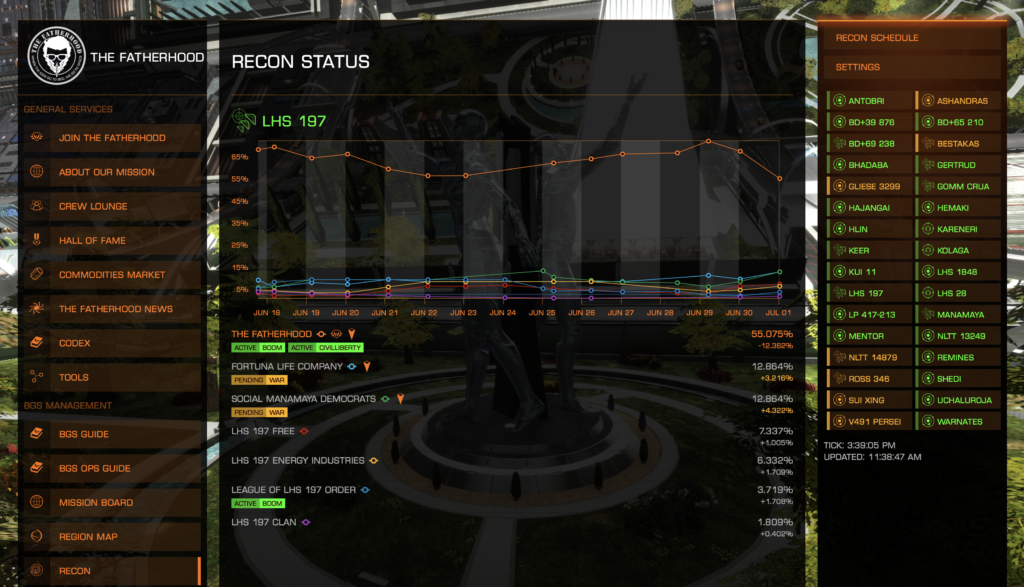 Faction Tools
State-of-the-art tools for staying on top of BGS dynamics on a daily basis.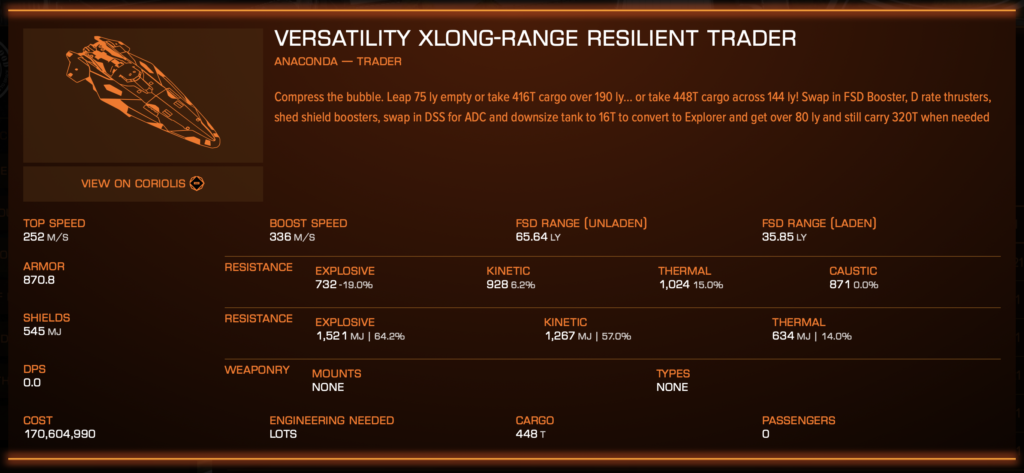 The Shipyard
A searchable database of Coriolis builds created and shared by members of The Fatherhood to help you learn and inspire your own builds.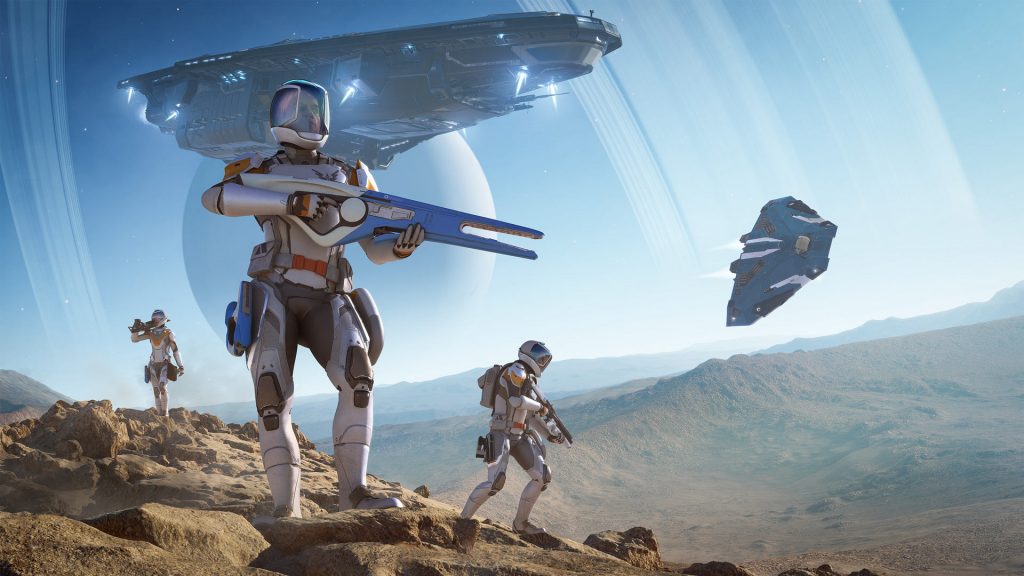 Ready to step in?
Joining is a three step process: join the official roster on Inara, join our Discord server, and join the right in-game squadron. We'll guide you every step of the way…