Login with an existing Commander account on Inara, or sign-up to create a new Inara Commander.
---
Use the "JOIN THIS SQUADRON" button to join. Then write a few words about yourself and what interests you about joining The Fatherhood.
---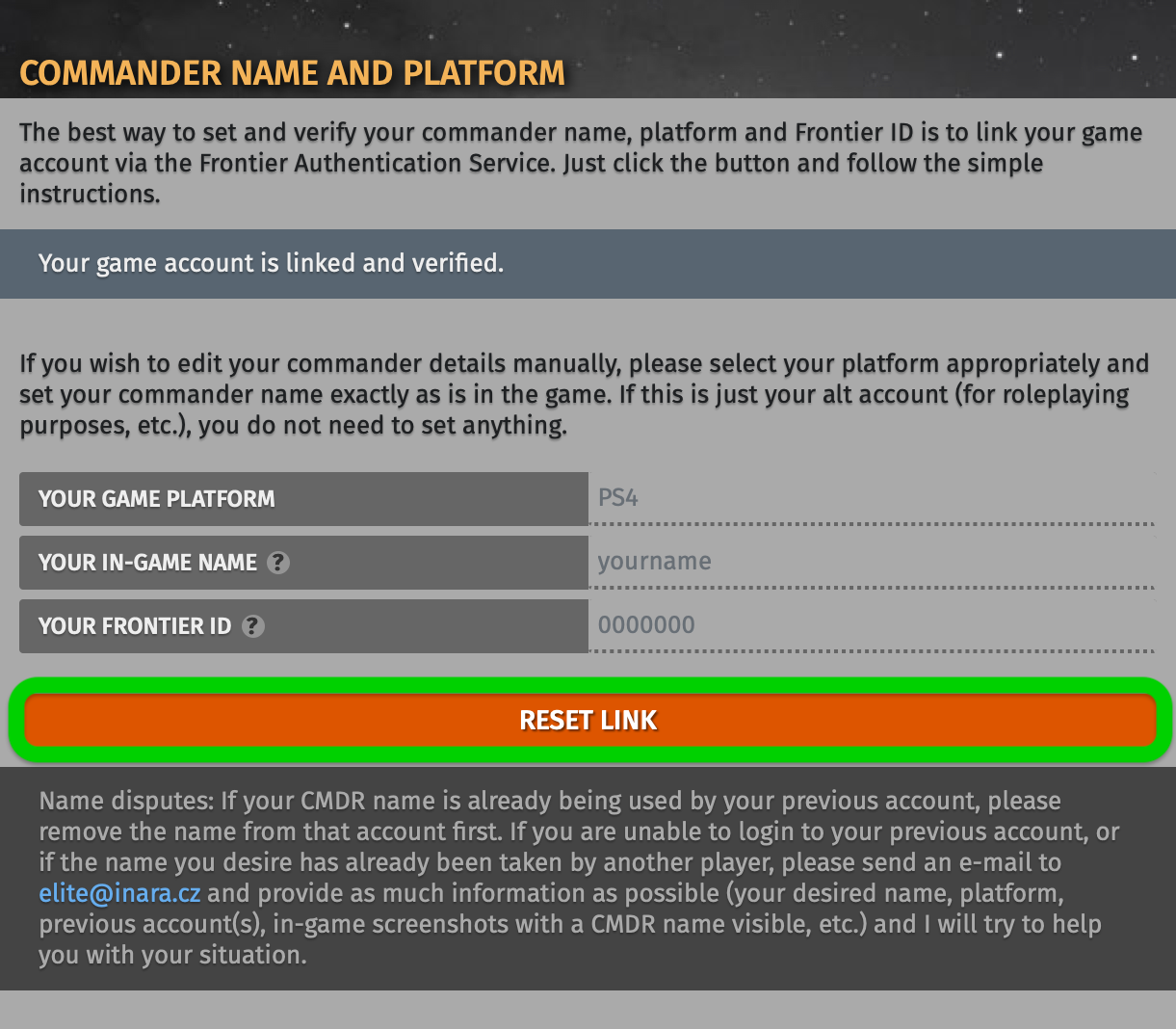 Complete your Inara profile by verifying your commander name and platform. In your Commander Settings on Inara, use the "LINK YOUR ACCOUNT" or "RESET LINK" button to link your game account to Inara using the Frontier Authentication Service.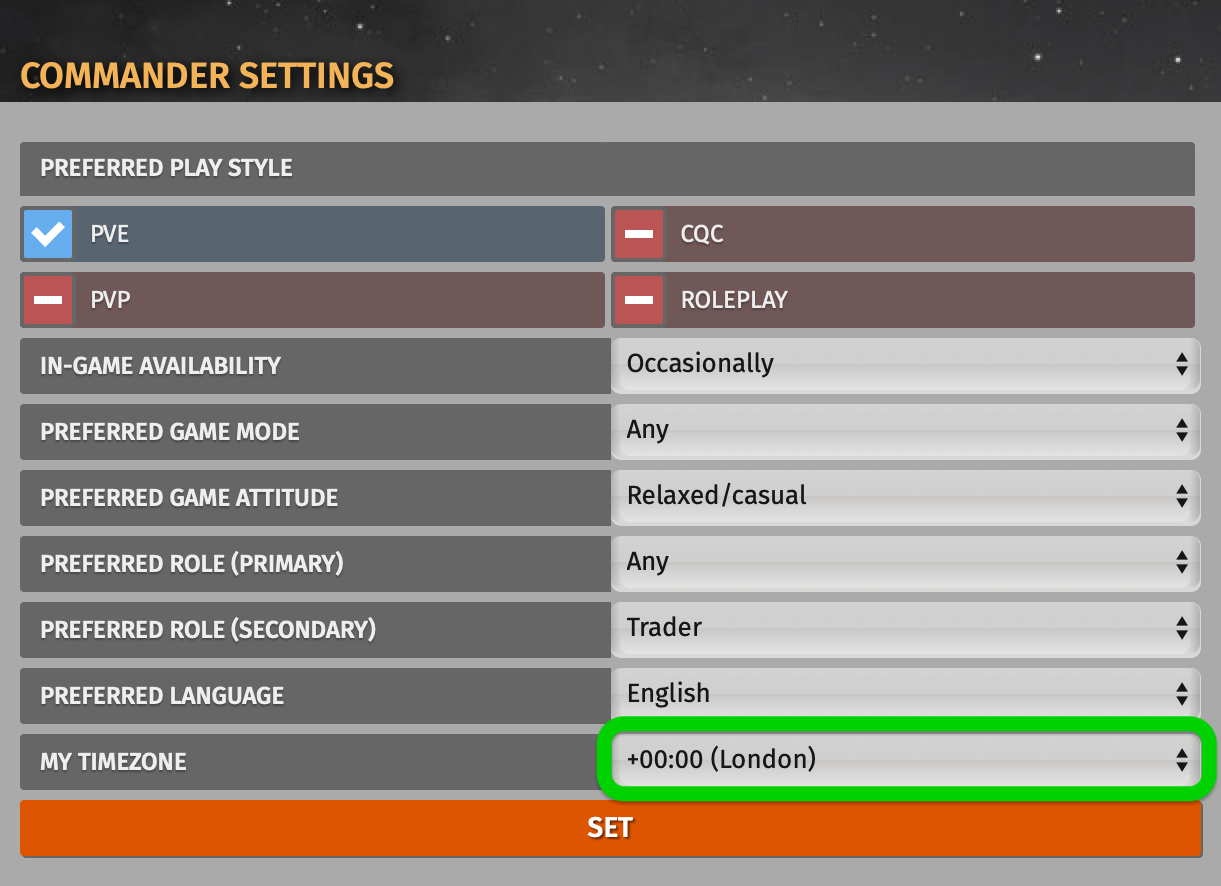 Check that your Commander Settings have the correct timezone and your "Preferred Play Style" set.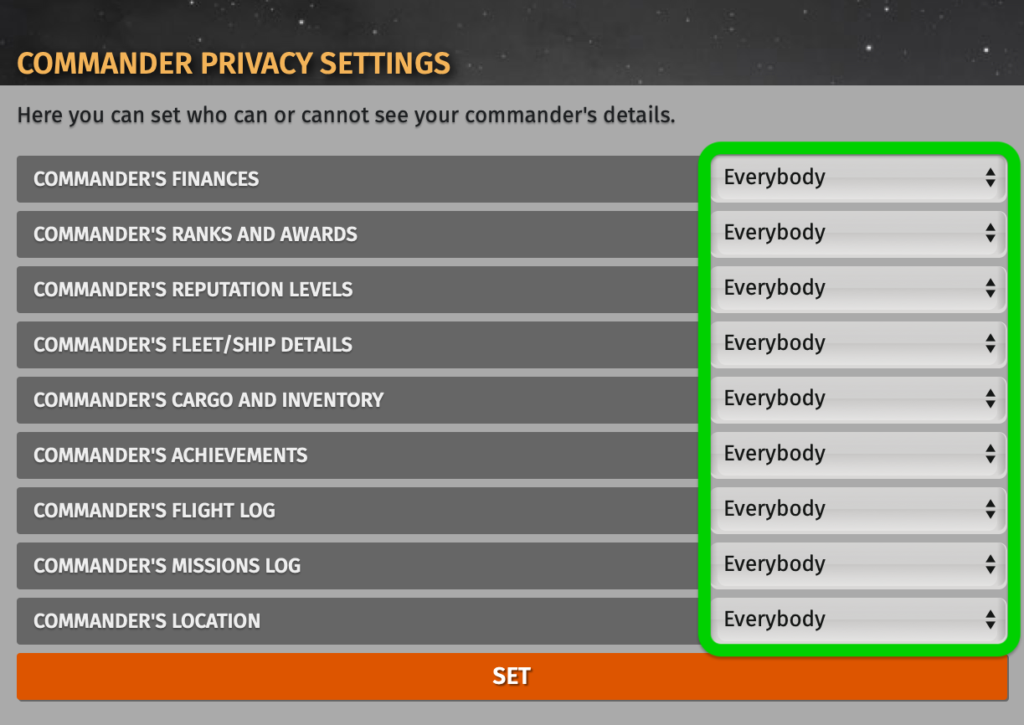 In order for your application to be fully reviewed, you must temporarily set your Commander Privacy Settings to "Everybody" to share all details about your profile. After your application is processed, you can reset them to restrict what information you wish to share.
---