Featured CMDR "Morpheus" Solyce
12 Mar 2021

What was your first experience with the Elite universe and what keeps you playing it today?
I have long been a sci-fi nerd. I grew up watching Star Trek (The Original Series) mostly because of my mom's love for it. I read a lot of the novels too. Although I'm also a fan of Star Wars, the Ron Moore BGS, and The Expanse. But it was Star Trek that most captivated me. TNG and DS9 are my favorites (#youcantchangemymind).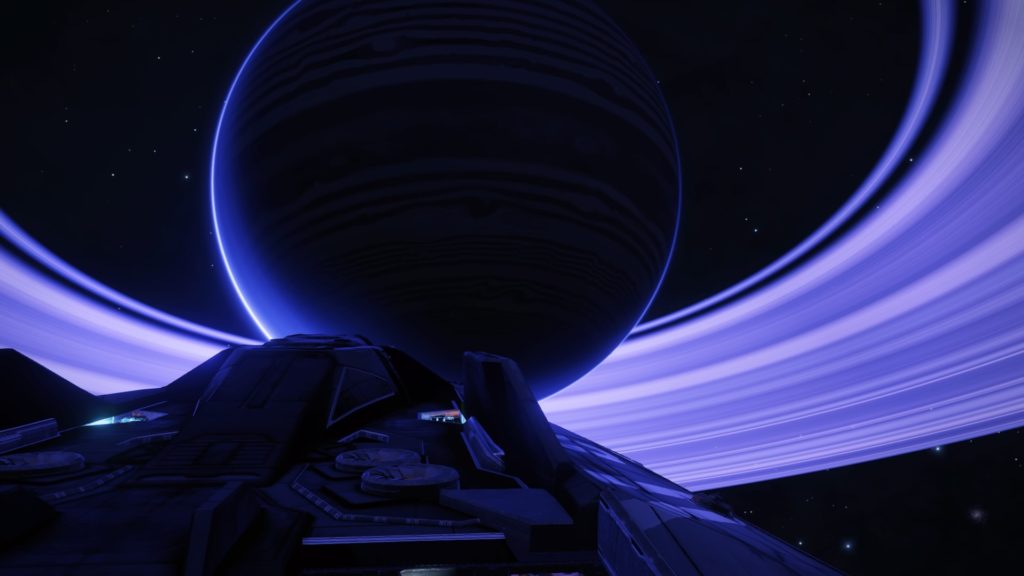 I wanted to play a space game and heard the buzz around No Man's Sky from the interwebs. It scratched a little of the space-itch, but I wanted more realism and had gotten tired of the limited mechanics.
I was browsing the PlayStation store and came across Elite: Dangerous entirely by chance. I decided to take the plunge and bought it without Horizon. That was my biggest mistake. I should have done both from the beginning. I was immediately captivated! There was so much to learn. It had technical realism I appreciated. The flight mechanics were at once frustrating and incredible. The rendering is so beautiful and gave me a visceral sense of awe and wonder. It consumes, and likely will continue to consume, about 90% of my gaming time.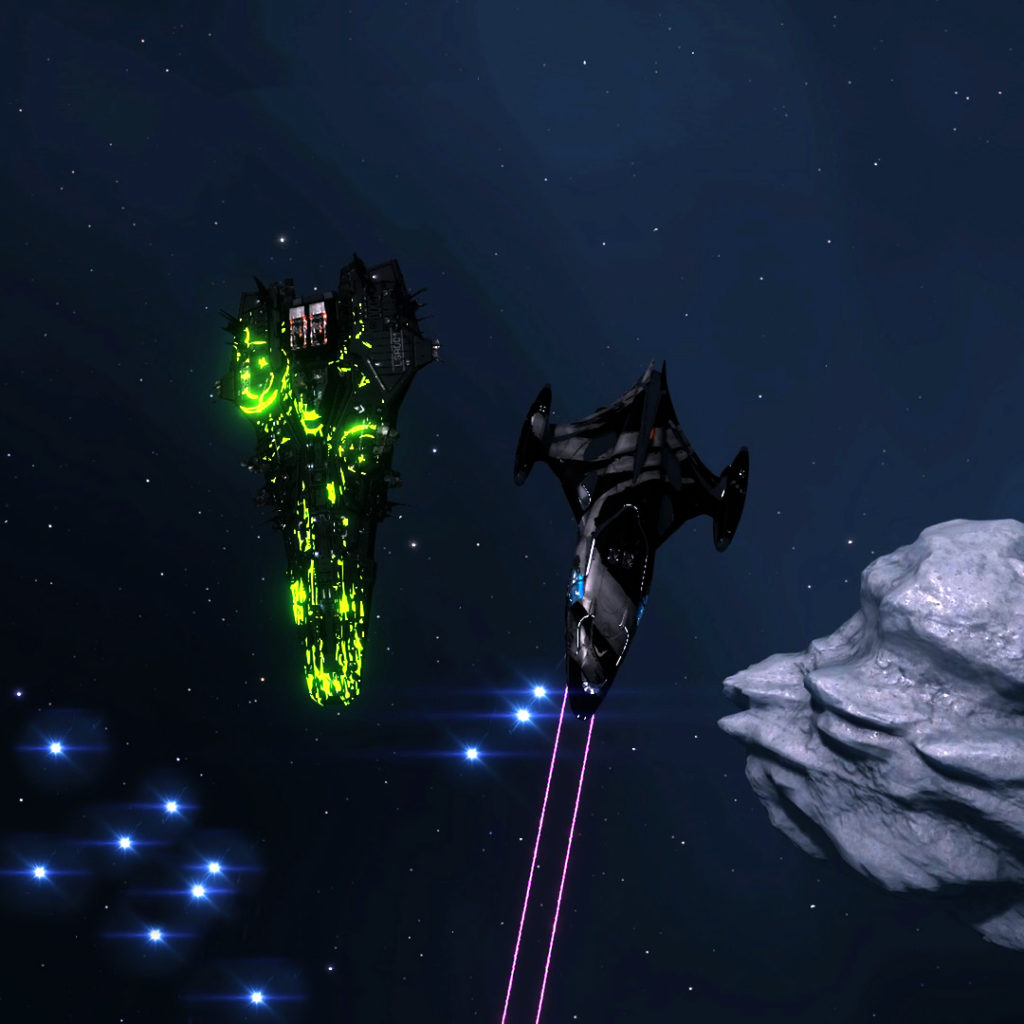 Tell a quick story about your favorite moment in Elite: Dangerous.
There are so many great moments. I think the moment that really sinks in is my first wing up with folks from The Fatherhood just after I joined. I learned so much so quickly, most of it from Phantom_rw. He's still one of my favorites to wing up with because of the easy-going, humble way he shares his knowledge and experience. He's a truly great guy to know among the many that I've met in The Fatherhood.
Tell the story of how you earned your callsign.
For almost a record amount of time I avoided earning one. Then I got two just about back-to-back.
The first one I earned for bringing a personal army of collector limpets while mining for fleet carrier credits. I was winged up with CMDR "Iceman" Azzbo and CMDR "Wiki" M-O-T-O-R. Each time they scouted ahead and began mining a rock I'd swoop in and my swarm would vacuum up the fragments in a few seconds. For that I was awarded the callsign "Hoover", which I despised, which is exactly how any good callsign should be.
The second I earned on merit for designing and developing the website. It was awarded for something about controlling the matrix or some such. It's an honor to carry the "Morpheus" callsign, but even more so to be trusted to steward such a public face of the squadron. It was entirely a labor of love, both for the game, and for The Fatherhood.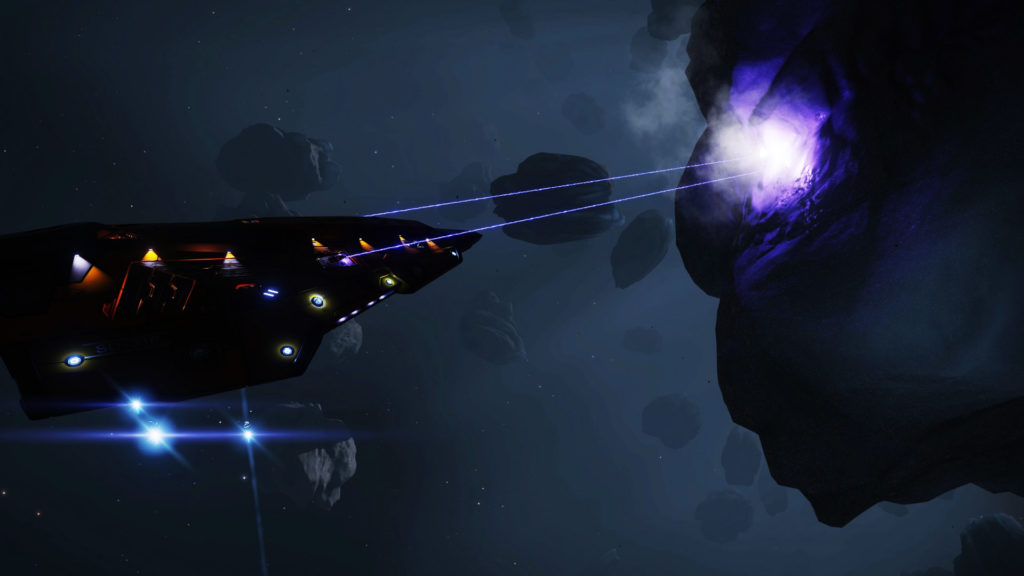 Tell us about your favorite ship in the game.
My first love was the Python for its versatility. It can become pretty good—but not quite great—at most anything you spec it for. But my all time favorite is the Krait Mk II. The speed, the maneuvering feel, the all important boost sound, and viewport design is hands down my favorite flying experience.
I also have an Anaconda that I use for exploration. I spent a large amount of time in that boat.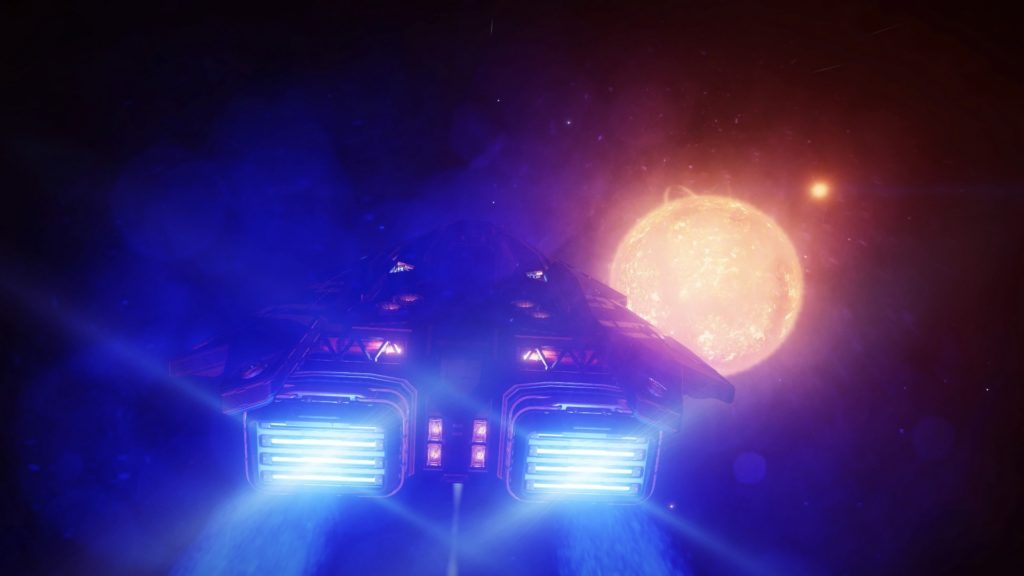 What drew you to join The Fatherhood?
I had been playing Elite: Dangerous for a few months and was engrossed in it, I just wanted folks to talk to that had the same appreciation for it, and perhaps to learn from.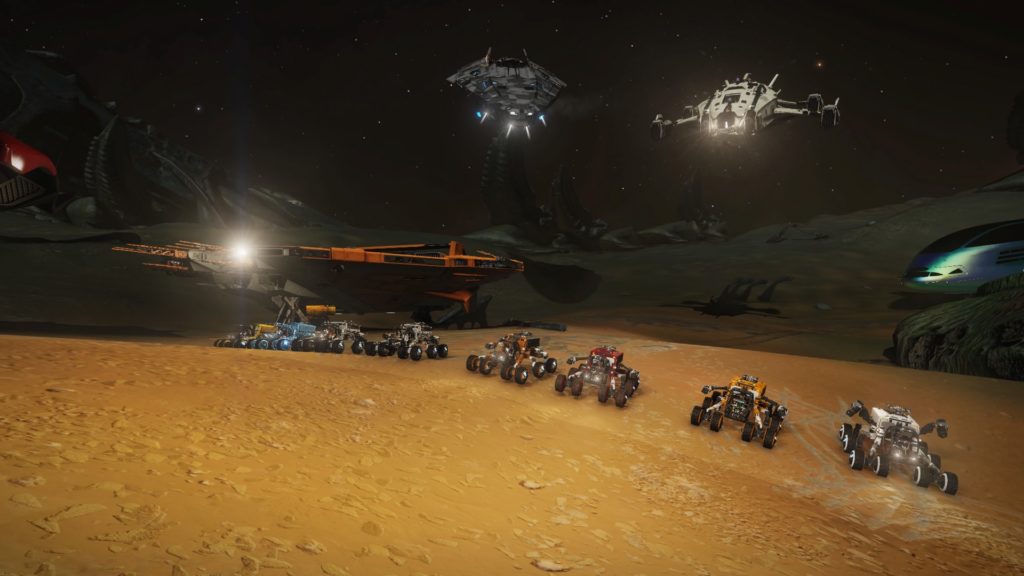 I went through a lot of squadrons on Inara reading all of their descriptions. Something about the vibe of The Fatherhood's description kept me coming back to it. As a graphic designer I appreciated the thoughtful humor of the logo. As a busy working professional and father of two great kids there was something that I resonated with in the squadron's founding principles. But I think in the end it was the part of me looking for an active, thriving community and a cultural ethos I align with that is ultimately what did it.
I joined in July 2018. It was hands down the best choice for my Elite: Dangerous journey. I fly alongside an solid community of chill folks that give tirelessly to others.
The Fatherhood, I salute you all. o7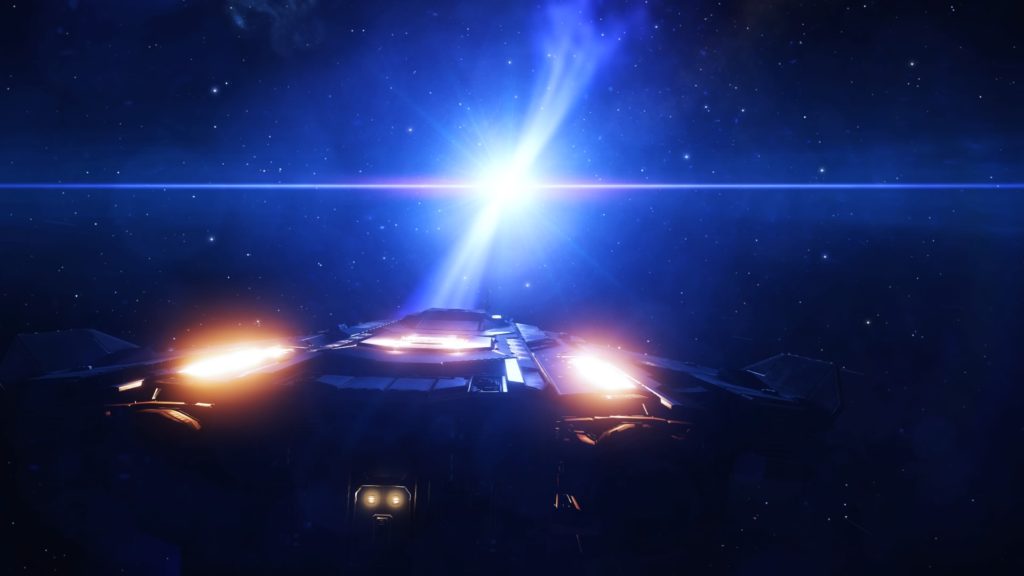 What's your day job, and how do you balance your home, work and gaming life (or do you)?
I work in web technologies for a rather well known fruit company. My role in part is community building, so it suits my efforts in helping The Fatherhood stay on course and keep its guide star in view as part of Wing Council. That is another role in which I'm honored to have been asked to serve.
Family/work/gaming balance is tricky. There are ebbs and flows as one demands more time than others. The trick for me is to simply go with the flow and not get frustrated when work steals more time or family demands I step away from gaming for awhile. I try to think of it in terms of focusing on "first things first". Gaming is the dessert at the end of tackling the rest of those things. When I get to a burnout point, gaming elevates to a "first things first" for my mental health. Being successful in those areas is all about balance – not too much and not too little in any of those areas.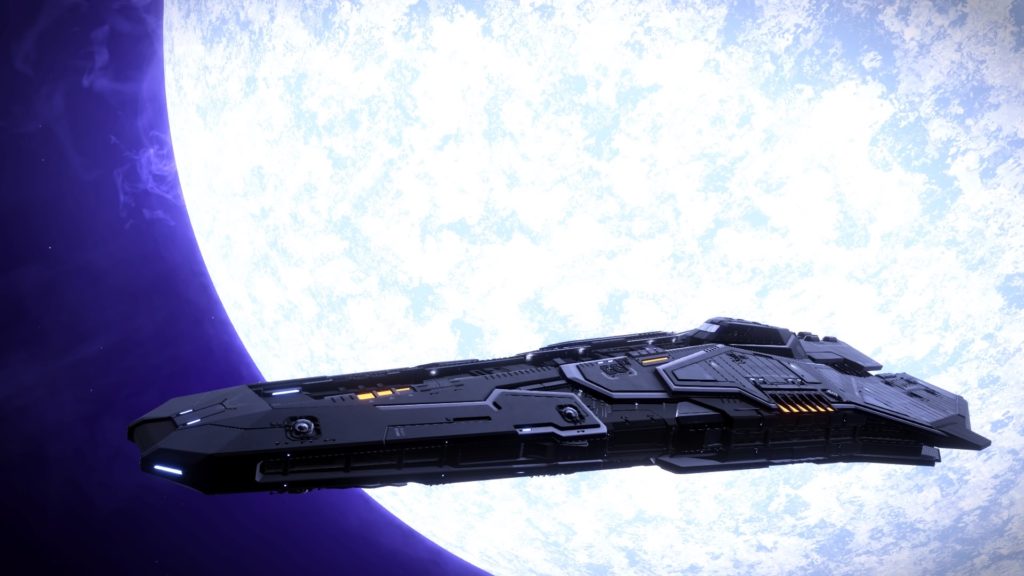 What is one thing most people don't know about you that you wish they did?
I'm an aspiring writer. I wrote an Elite: Dangerous novel called Elite: Resistance. I'm working on getting published and hoping FDev will work with me on it. I've retained an editor of some prominence to help me shape it into a better story than I could write on my own. I'd love more Elite: Dangerous readers to tell me how I can improve. If you have access, feel free to DM me on The Fatherhood Discord.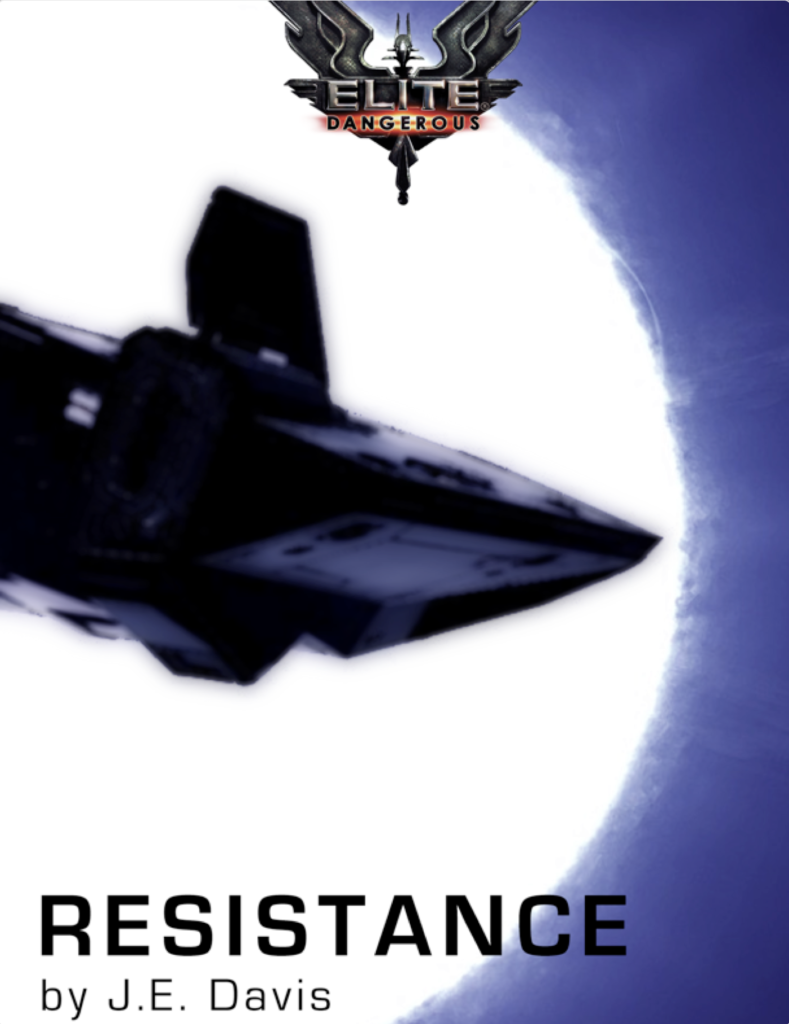 Elite: Resistance

A personal vendetta intersects powerful political forces as a solitary pilot goes up against a galaxy to find his mentor's killer. In a remote region of space known as the Hyades Cluster, Lee Sollinger ekes out his existence smuggling to dodge tariffs. His only goal: to prepare his ancient Asp Explorer for an inevitable confrontation with fate.

A pitstop in the right place at the wrong time forces him to run for his life from the authorities with a passenger and wingman he never asked for. Together they must uncover the secrets of a mysterious experimental prototype and its part in an interstellar power grab.
How did you come up with the name of your Commander?
Well my PlayStation Network account handle is based on the word "solace" (a comfort), because that's what gaming is to me. But, of course, you can't use dictionary words and expect to get it. I found "solyce" had at least a similar sound.
Invitation to wing up together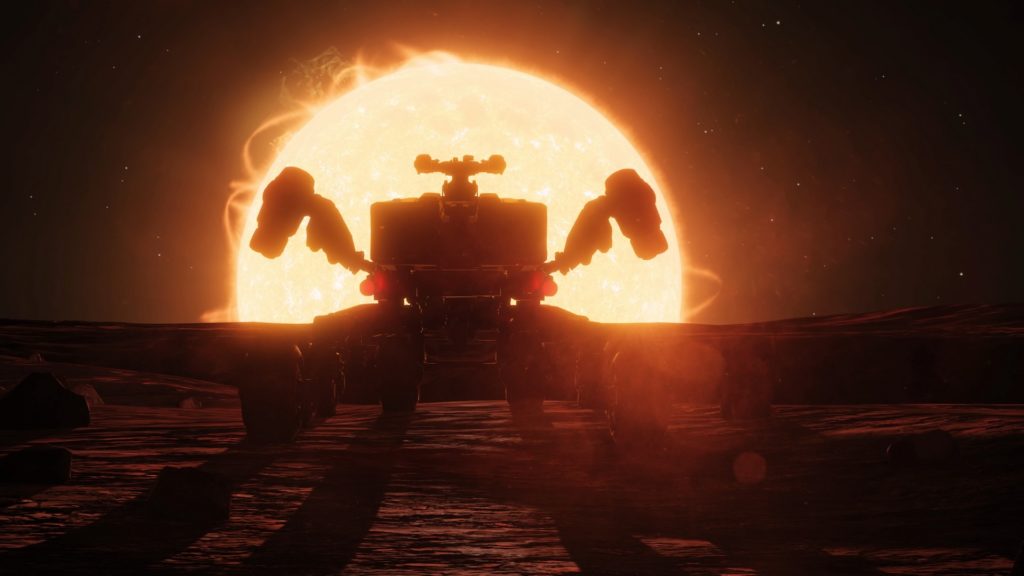 Any fatherly advice for new CMDRs trying to make their way in Elite: Dangerous?
Here's what I know that's as true in life as it is in the game: If you want to fly fast, go alone. If you want to fly far, go together. Community is important. Find a good squadron like I found in The Fatherhood and go farther than you ever could have imagined.
But—and here is the important part—it doesn't stop at joining. To experience community, to belong, you need to push yourself to get involved. Find wings, chat with folks, experience the game alongside others. You get out of your squadron—your community—what you put in.
Fly together CMDRs. o7