Featured CMDR "Napster" SojournerN7
23 Apr 2021
What was your first experience with the Elite universe and what keeps you playing it today?
I vaguely remember seeing promotional material featuring the sidewinder a few years back and was very interested in Elite, but I neither had a suitable PC or console to play it. A few years later in 2020, I saw the base game on sale in the PSN store and decided to give it a go. Within a week I bought the Horizons expansion and was hooked.
Tell a quick story about your favorite moment in Elite: Dangerous.
Cmdr. Phantom had organized the 'Scavengers Bliss' SRV Race around the Thargoid structure on Planet A 4 E A in the HIP 18909 system. We must have had something like 12 or so members in the instance including the news van. It was the first large wing-up I participated in, and it was a total blast.
We had a few races, explored the alien structure, and activated the Thargoid Machine to witness an incredible lightshow. I also recall one commander's SRV had run out of oxygen and then exploded in spectacular fashion, the charred chassis performing at least a double backflip.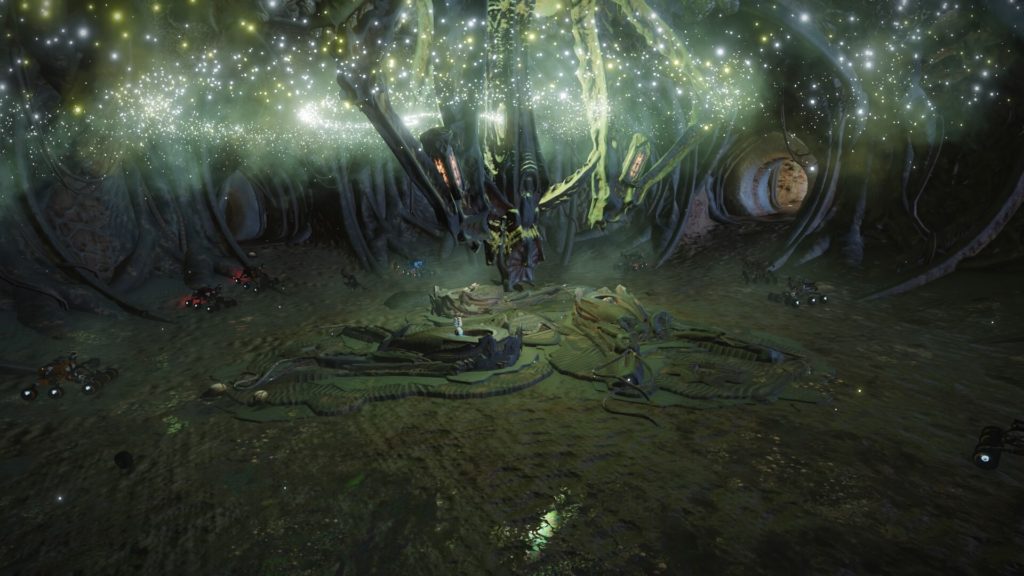 Tell the story of how you earned your callsign.
I was in a wing with Commanders Aequfire, Kenzenichi and Solyce massacring pirates. We had decided to finish thoroughly demoralizing the Jet Gang and turn in our stacks fairly close to midnight local time. After turning in missions at Godwin, Murray and Baturin, I was ready to turn in for the night but still had to turn in just one more mission at Reiter.
Well I guess I got a little too comfortable on the flight over; not long after I docked I must have dozed off for what sounds like a fair amount of time, snoring comfortably before snapping awake to a chorus of laughter and ribbing. I sheepishly turned in the remaining missions and feigned being awake and alert for the remainder of the wing session.
In my defense, putting down pirates is tiring work, and this pilot's chair is just too comfortable.
Tell us about your favorite ship in the game.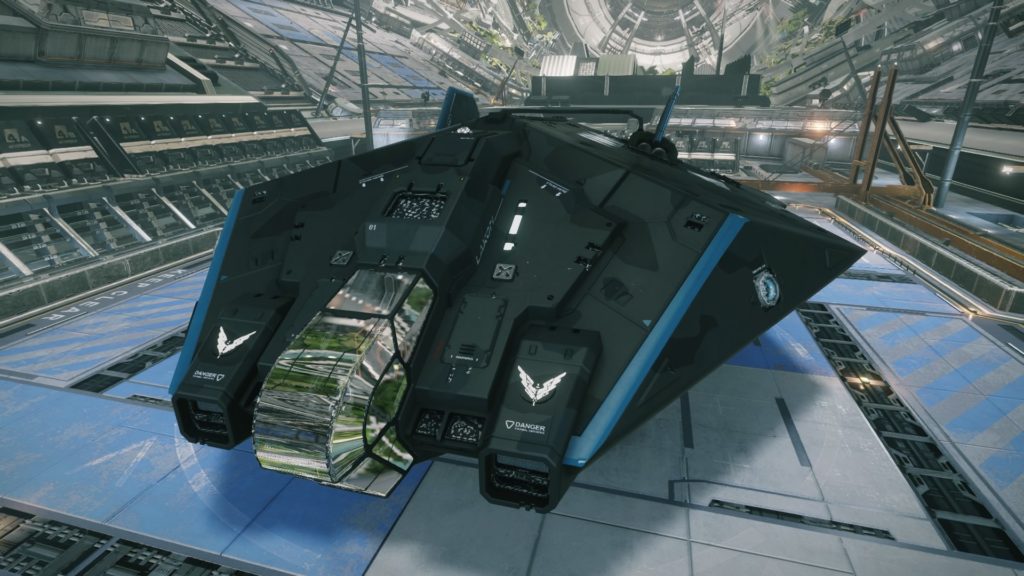 It's tough to narrow it down, but I would say that my Asp Explorer 'Valkyrie' is my favorite, or at least the one I've spent the most flight hours in. I took it on a solo tour of the various Nebula within a 8kly radius of the bubble early on to see the sights.
I prefer the Asp over the Diamondback as a starting long-distance explorer vessel due to its Class 6 Optional for a Fuel Scoop, and just enough room for all the essentials. All that said however, I've become really partial to flying both the MKII and Phantom as my primary ships lately, and just finished engineering an Anti-Xeno Chieftain…
What drew you to join The Fatherhood?
A couple months into playing Elite, I was browsing the PSN Communities for commanders to wing up with. The Fatherhood logo popped up, and the logo motto made it a no brainer. I applied to Foxtrot and have been winging up with great people ever since.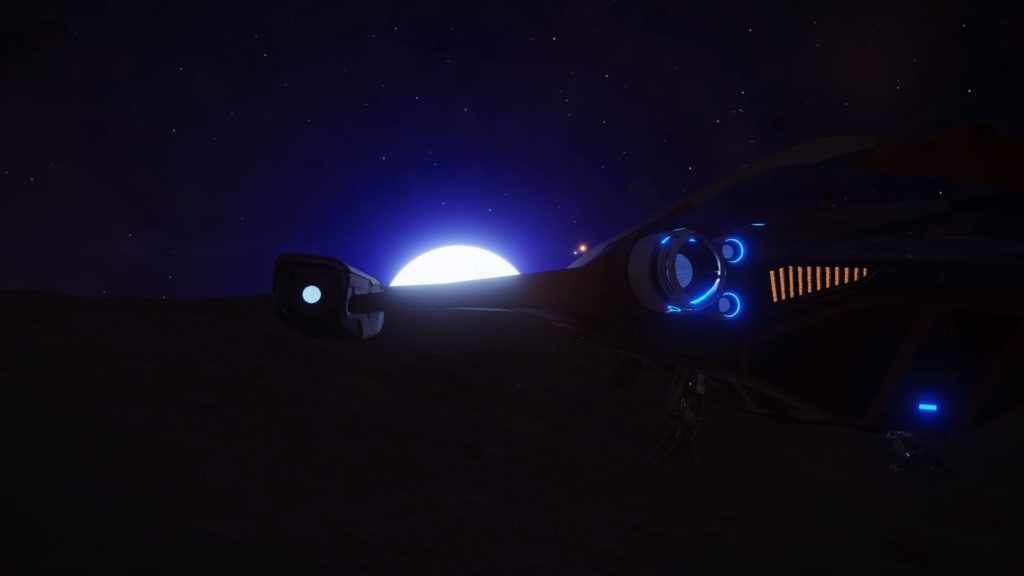 What's your day job, and how do you balance your home, work and gaming life (or do you)?
I work in the life-safety and building automation sector verifying that Fire Alarm Systems are installed to local and provincial codes and standards for newly constructed buildings. Thankfully I don't travel too far from home most the time and can focus on my main job of being a dad and husband.
Game-time usually takes a back seat to everything else, and is typically reserved for the end of the evening. I'm in British Columbia (UTC -0700), so typically you can find me online from 0400 UTC (In Game Time) or 2100 Pacific Standard.
If you are on PS4, what is your PS4 account name?
SojournerN7 on PSN, CMDR SojournerN7 in the Fatherhood Discord. Let's wing up! I do a bit of everything from Exploration, Combat, Mining, Powerplay and Anti-Xeno.
Send a friend request to SojournerN7 on PSN to wing up.
What is one thing most people don't know about you that you wish they did?
I prefer the outdoors: Hiking, camping, fishing, biking, paddling, skateboarding, snowboarding, that sort of thing.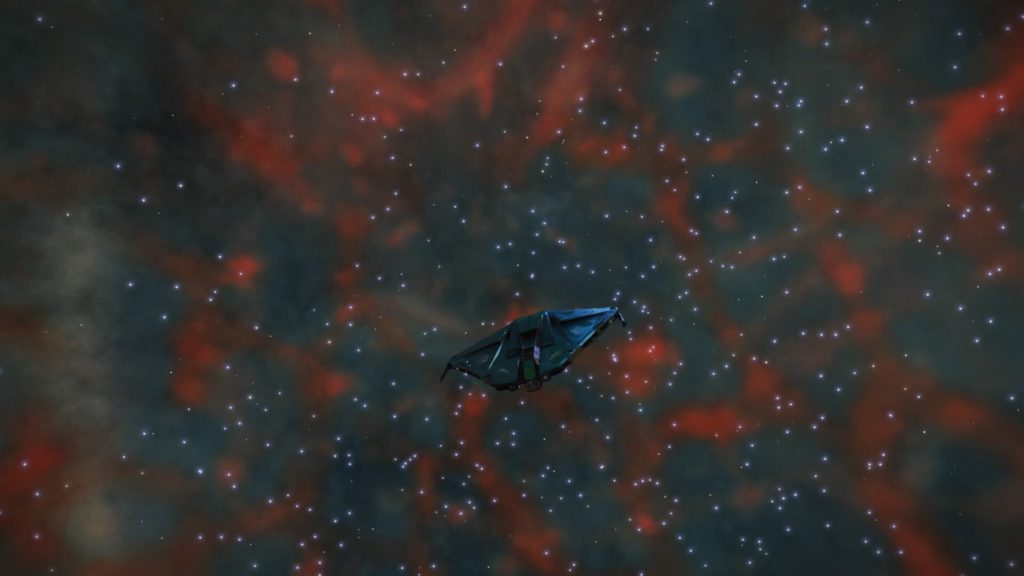 I like to take on small projects to learn new or improve existing skills: Woodworking, Web Design, App Development, electronic repair/modification.
Any fatherly advice for new CMDRs trying to make their way in Elite: Dangerous?
Play in Open and find a good group to wing up with. The best experiences you can have in Elite are with other players at random or in a squadron. It's disappointing that the typical response to instancing with another player is for one commander is to log out immediately out of fear of being attacked. Stay logged in, fly cautiously, and take a chance on a great experience by engaging with other players in roleplay or chat and help build this great community.