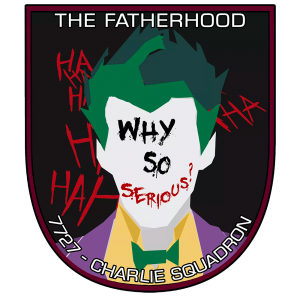 ID: 7727
| | |
| --- | --- |
| Platform | PC |
| Timezones | Asia/Oceanic |
| Applications | Closed |
| Commander | Kirillen (aka Drazkul) |
| Command Team | Gizoux |
Callsigns
Stierlitz
He's an odd one, that Legion_r917th. One minute he's organizing SRV Mountaineering Events, the next he's disappearing due to some… [REDACTED] stuff for [REDACTED]. It's like he's a ghost… or James Bond or something, I don't know. I actually caught up with him once and asked him about it, but all he replied to me was: "Странное свойство моей физиономии: всем кажется, что меня только что где—то видели (My physiognomy has a strange quality: everyone thinks that they've just seen me somewhere.) And then he vanished.
What a strange CMDR…"Stierlitz"
– [REDACTED] of [REDACTED]
Clipped
During one of SRV Mountain Climbing event on Pomeche 3 C, after 3+ hours of climbing and driving, when our group was 200 m from summit an… accident had occurred. CMDR Kik Ravendish decided to celebrate out arrival to the peak by some jumping in his SRV and flew a few dozens meters up. As it happened, just in that same moment CMDR Chris Xander was doing a flyby above us and Kik's SRV got clipped, smashing to smithereens midair.
Thus, CMDR Kik Ravendish is now known as "Clipped"
Clipper
During one of SRV Mountain Climbing event on Pomeche 3 C, after 3+ hours of climbing and driving, when our group was 200 m from summit an… accident had occurred. CMDR Chris Xander, after losing his last SRV to a crevice, was following us at low altitude in his Imperial Clipper. When we were at our last meters before reachin the peak, he decided to give us a congratulatory flyby. As it happened, just in that same moment CMDR Kik Ravendish decided to celebrate our arrival by some jumping in his SRV and flew a few dozens meters up, which resulted in him being clippered by Chris and absolutely smashed to smithereens midair.
Thus, CMDR Chris Xander is now known as "Clipper"
99 Problems
After a hilarious tale involving a guardian beacon and the string of epic fails that continued afterwards, CMDR iplayagame very much earned his callsign of "99 Problems".
As the tale was epic, it deserves to be recorded for eternity, thusly:
does not get a guardian key to drop… because scanning from a fighter does not work. "i had to go back to the mothership, i believe"
once that is resolved… "got it. oops. no collector limpets"
well, manual scooping? … "my beluga's too fat"
finally managed… "tapped it out of the little hole with my fighter"
lands fighter by crashing it into the beluga. "i mean it's how i always get back to my ship"
game fatally crashes
but starts okay again. now just needs to get back without dying…
Miley
"We're all in voice comms for the Skardee Mountain Expedition and a certain CMDR ObjectofEnmity developed a fun – read annoying – habit of causing ruckus everywhere he goes. From bumping into people, to flying over hills and landing on people, to "accidentally" shooting people, to just being an absolute disaster. It was so bad that we likened it to the destructive force of a wrecking ball, and, due to his history with Blue Squadron and their musically inclined callsigns, dubbed him "Miley" as he did, infact, multiple times, come in like a Wrecking Ball."
– An excerpt from [REDACTED] personal log dated 01/12/3306
Patient Zero
Once upon a time, our beloved game launched with lot of press on a new distribution channel, the Epic Game Store, and even was given away for free, so a lot of new members arrived, and their application process of course was disturbed by the inevitable bugs that are always present around stuff launching anew…
And so it happened that our CMDR Danieltails was the first one to come in on this new venue, and verily, he showed a huge amount of patience with the process, endured numerous trials and tribulations, subsisting for a while on peach juice alone…. i.e. he was a real Patient Zero with enthusiasm.
Jailbird
CMDR "Jailbird" Jack_Harper.
For failure to figure out the Interstellar Factors and finding himself repeatedly in the detention ship, he has been bestowed the callsign "Jailbird".
"So, I think that the Interstellar Factors didn't work for me. It's just that I can't remember when or where my bounties came from and if I went to a IF or not.
The other day I was at an IF but in a different ship.
And here I was going system to system paying bounties directly thinking I had a bug. Been to so many detention facilities in the past two days."
Herder
From Lost Souls 2 Expedition, CMDR Reinhardt became the de-facto ringleader for PC Squadron when it came to coordinating mass jumps to the next waypoint, and did a fantastic job. Arranging mass jumps over VC was like herding cats, and was dubbed "Herder" for the remainder of the expedition. It stuck and became official. This is also probably the most accurate description of "organizing" those bloody mass jumps.
Mr. Magoo
CMDR Ed Lave, frustrated at not being able to deploy his Detailed Surface Scanner, moved closer to the planet.
"Too far for DSS deployment." He moved closer still. "Too far for DSS deployment."
"Oh this ******* game is ******* ******* ****!" were the words registered to the flight recorder.
It was subsequently ascertained that Ed "Mr. Magoo" had targeted a different planet.
non-bio
At a Lost Souls Expediton 2 weekly waypoint, CMDR DruidicFireball found himself alone. He checked his position at geological site 5. He was at geo 5. Nonplussed, he contacted his fellow CMDRs. He asserted he was at geo 5 on the correct planet. In this assertion he was correct, it was ascertained that he was, indeed, at geo 5 on the correct planet at the correct time on the correct date.
The waypoint was bio 5, on the other side of the planet.
Photobombed
Here's another one straight from the horse's mouth:
"My moment of glory : was at an engineer's station getting my exploraconda ready for Lost Souls. As I was leaving the lighting was perfect for a great photo opp. Went into external camera mode and started looking for the perfect angle / shot …. then noticed the station started firing on someone and wondered what the poor cmdr had done …then quickly realized it was firing at me ( I forgot to clear the pad ), exited camera mode and tried to boost away but too late.. rebuy ! The worse thing is, I never got the pic … I also missed the opportunity of getting a pic of my ship blowing up."
Plugins
Casbalti is a technology genius, and has no problems whatsover in getting voice packs and other useful plugins working with his E:D setup. None whatsoever.
Pipboy
While out mining, Scrubbs couldn't understand why his ship was overheating, ever after he deployed heatsinks. After sharing this problem with his fellow wing mates, it was quickly pointed out that he had zero pips assigned to "weapons"…
In his defense, he wanted it mentioned that he was quite sedated on painkillers at the time…
Rambo
As part of [REDACTED], Spidey002 went on a one-man murder spree, taking down a commendable number of enemies of The Fatherhood with selfless regard for his own notoriety and reputation.
still alive
Pretty straightforward here: After a long absence, some started to wonder if HoPpo was still alive due to his stretch of inactivity. Their fears were calmed when he made his triumphant return to the "hood", as he puts it.
Mugged
Did you hear the one about the guy who went all the way out to Hutton Orbital and returned without a mug? Well, doomeddonut has….on 3 separate occasions. To his defense, the first time he visited he had no idea there even was a mug in the gift store. Some time later, a little embarrassed and determined to add this little ceramic momento to his trophy shelf, he made the long trip back out there in his brand new T7….you know, the T7 that requires a LARGE landing pad to dock….needless to say, no mug on that day either. Two strikes down for our intrepid explorer when a mistake at the Mission Board in Hajangai sends him to Hutton on a cargo run loaded with lots of beer, and very little sleep….after arriving in a drunken stupor, happy to get off-loaded and zip back to Schwann as quick as possible for some much needed shuteye, he enters witchspace for a 3rd time without filling that space on the shelf….
"Fourth time's a charm though"
All-Star
David Arnold's callsign has two origins. First, he is recognised numerous times in the Hall of Fame, some good and some bad! Secondly, and more relevantly, he is an outstanding contributor to The Fatherhood's faction simulation activities.
Turtle
Cmdr "Turtle" Archley's story is so good, we decided to let him tell it himself:
My call sign? Everybody asks about my call sign. The story is a bit embarrassing, to be honest. It all started, when I was exploring some Guardian ruins. Synuefe region, I think. So there I was, exploring the ruins, when my scanner picked up a ship. I naturally drove to check it out. An Anaconda, it was. And much to my surprise, a Fatherhood one. I hailed, but there was no response. Asleep at the helm, I thought, and decided to arrange a bit of a surprise. I'd hop on top of the Anaconda with my SRV. Naturally, it didn't go as planned. I underestimated the size of the ship and the effect of gravity, and went smack on the side of the ship. I landed, upside down like an up-ended turtle or beetle, beside the ship. Being too close to the ship, I couldn't use the SRV thrusters. And of course, then Commander Olthuis comes to his senses. If it wasn't an airless planet, I'd probably have heard his laughter even through the hull.
Meticulous
Cmdr "Meticulous" Uhler Soft has this incurable itch to scan every single body in every system that he visits…including those that are over 300kls away from system arrival. He has traveled over 130kly and visited over 3,100 systems, each and every one fully mapped…
Eclipse
Cmdr "Eclipse" M Clanger produced a stunning set of images when he captured a double-eclipse from his SRV.
Breathless
On an exploration journey, Boostrapped stopped to make some AFMU repairs to his modules…including his life support system. After repairs had concluded, he forgot to reactivate his life support system, leading to a very slow death…
Bob Ross
Cmdr "Bob Ross" Idirian fancied a shiny new paint job for his Cutter. So he bought one. Except he didn't, he mistakenly bought a Clipper paint job instead. Two paint jobs later, some claim it was a mistake, others claim it was due to his love of all things painting. Thus "Bob Ross" was the suggested and accepted callsign.
View All Callsigns