Waypoint 7: Ovomly Rings
7 May 2022
Break time LS3! Well sort of…
It's an easy leg this week – even the single POI this week is more or less on the way for once!
This week will be taking us into the Ovomly sector, which houses the only form of spaceborne life known to thrive around white dwarf stars: Torus Molluscs. An exploration FC turned DSSA FC in its retirement will be a temporary resting place on our way to see a giant planet with an enormous ring system.
As always, Expedition Leadership wishes you safe flights and many findings!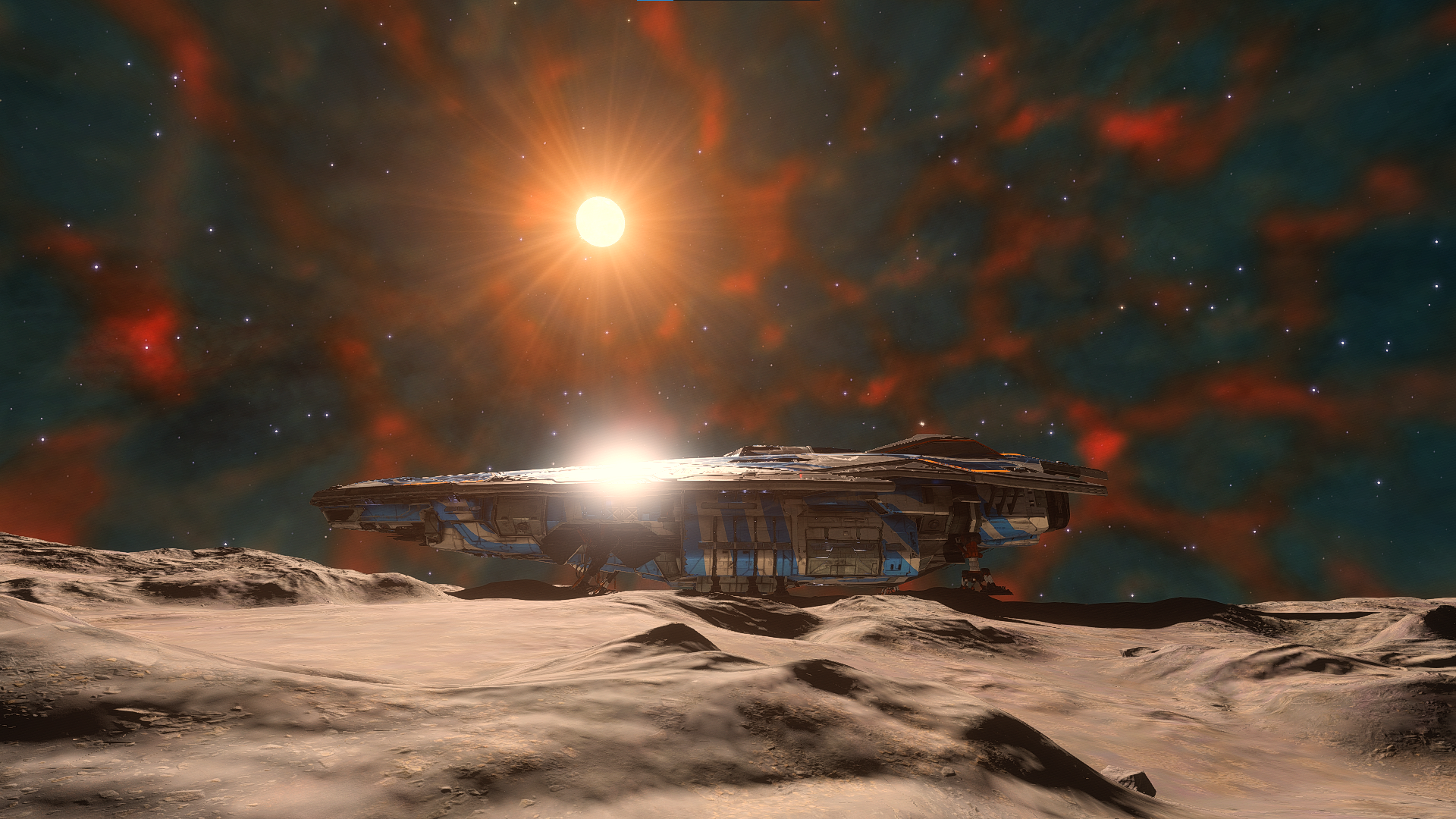 POI 1: DSSA Inverness
System: Thraikoo PS-U e2-4
The carrier was originally commissioned as the IGAU Inverness, as a mobile research carrier that led an expedition spanning 50,000 ly, surveying nebulae and gathering biological samples from spaceborne aliens. Once the expedition was finished, the Inverness was assigned to the DSSA.
Waypoint 7: Ovomly Rings
System: Ovomly PD-R d5-3
Located in the mysterious Ovomly region is a gas-giant with water based life with an enormous ring system of over 6,000,000km. The planet orbits a G-class star and actually features a double ring system, with the inner rings extending to 300,000km away from planet, and the second rings extending from 2,400,000km to 6,135,000km. As such, the gas giant offers a spectacular view of a thin, dusty disk reaching deep beyond its four moons.
May 8th Meetup
System: Bloo Dryue ND-I d10-19, Orbital body: 3A . We will meet at Geo site 5.
| Region | Meetup Time | Mass Jump Time |
| --- | --- | --- |
| Europe | 1900 UTC | 2000 UTC |
| Americas | 2300 UTC | 0000 UTC |